ECLECTIC, RUSTIC-CHIC DÉCOR, BLAZING FIRES AND A SPACIOUS GARDEN WITH VIEWS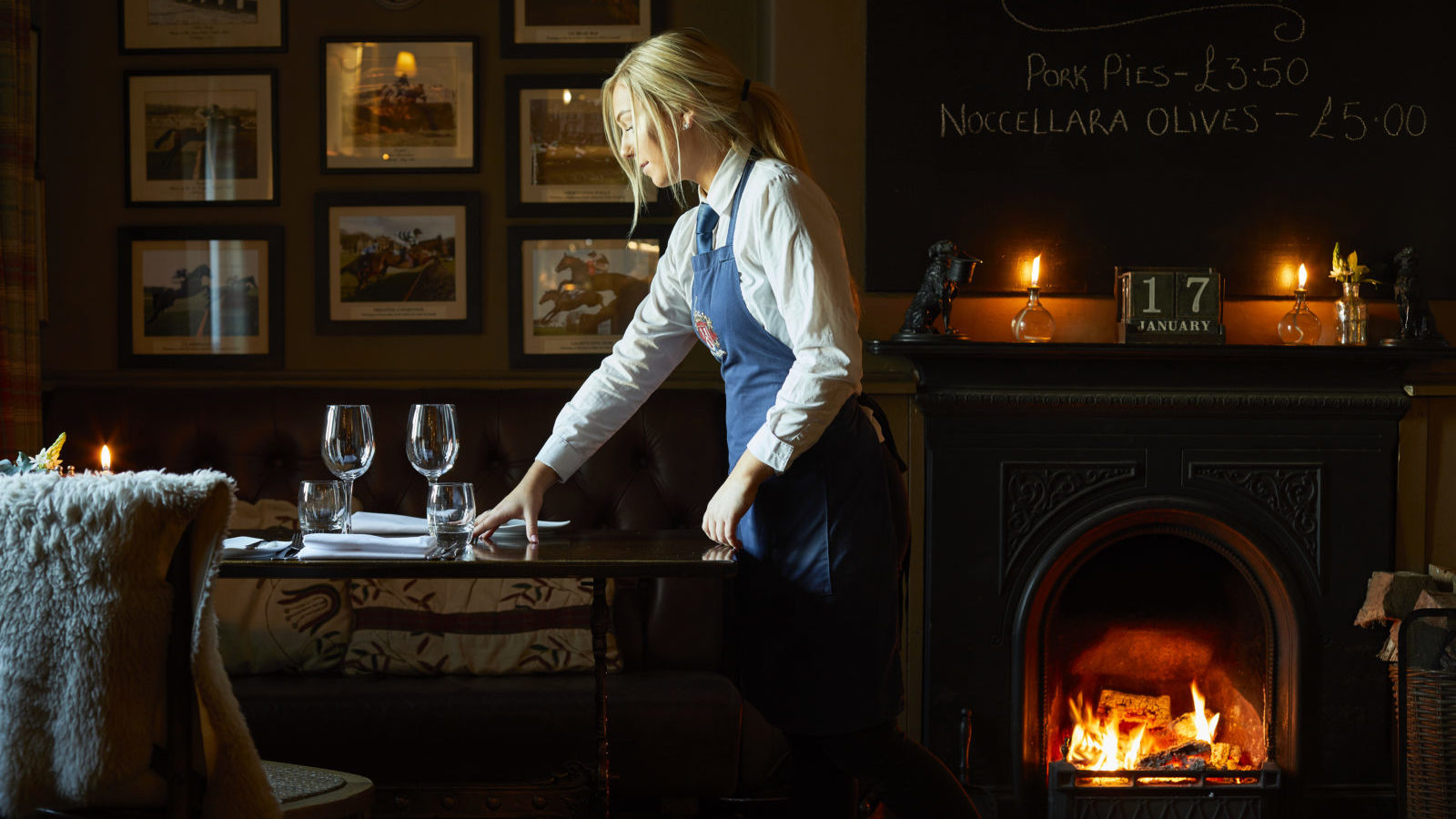 We serve classic and modern British food of fine-dining quality in the warm, relaxed surroundings of a local country pub.
It broke the hearts of owners Johnny and Laura Greenall a little every day, to drive past the boarded-up pub that had once been the hub of their local village. And with backgrounds that together combined decades of experience in brewing, cooking and hospitality, they soon began to dream of giving the neglected inn the new lease of life its historic shell and picturesque setting deserved. A visit from Laura's mother sealed the deal. 'I asked her if she thought the pub's name was related to her maiden name, Duncombe,' Laura recalls. '"I hope so", she replied. "Our family crest is on the sign outside."' After an extensive renovation that added a state-of-the-art new kitchen and an airy, light-filled dining space to the original, 1850 inn's cosy nooks and snugs, the Greenalls opened for business in March 2012, with the aim of serving classic and modern British food of fine-dining quality in the warm, relaxed surroundings of a local country pub.
Today, the proudly independent inn draws a convivial mix of loyal locals and visitors, with its eclectic, rustic-chic décor, blazing fires and spacious garden with views across the Dove Valley to Worthy Island Wood. You'll find the Greenalls here most days, and General Manager James Oddy, who brings to the mix the passion for detail he honed at such establishments as the 3 AA Rosette-awarded restaurant of the Alderley Edge Hotel and other Cheshire gastro haunts. 
Proudly offering a list of over 160 wines, we also host regular wine-tasting dinners. Head Chef Scott Law is passionate about foraging locally & developing his kitchen garden throughout theyear. He loves working with local huntsmen to lay on delicious game-based dinners, paired with exciting wines. You can find out more through our Duncombe Diary newsletter or our social networks.
On the edge of the Peak District, close to the market towns of Ashbourne and Uttoxeter and just three miles from the hugely popular theme park Alton Towers, our area is rich in attractions and activities. If you'd like to take a closer look, Johnny and Laura can also provide accommodation for up to six people in the luxurious, three-bedroomed Garden Cottage, set just two miles away in the stunning private grounds of Wootton Hall Estate. The grounds are also home to the beautifully restored gardens named for the 18th-century Swiss philosopher Jean-Jacques Rousseau who lived on the estate for a time, and in spring you can combine lunch at the Duncombe Arms with a visit while the gardens are at their very best.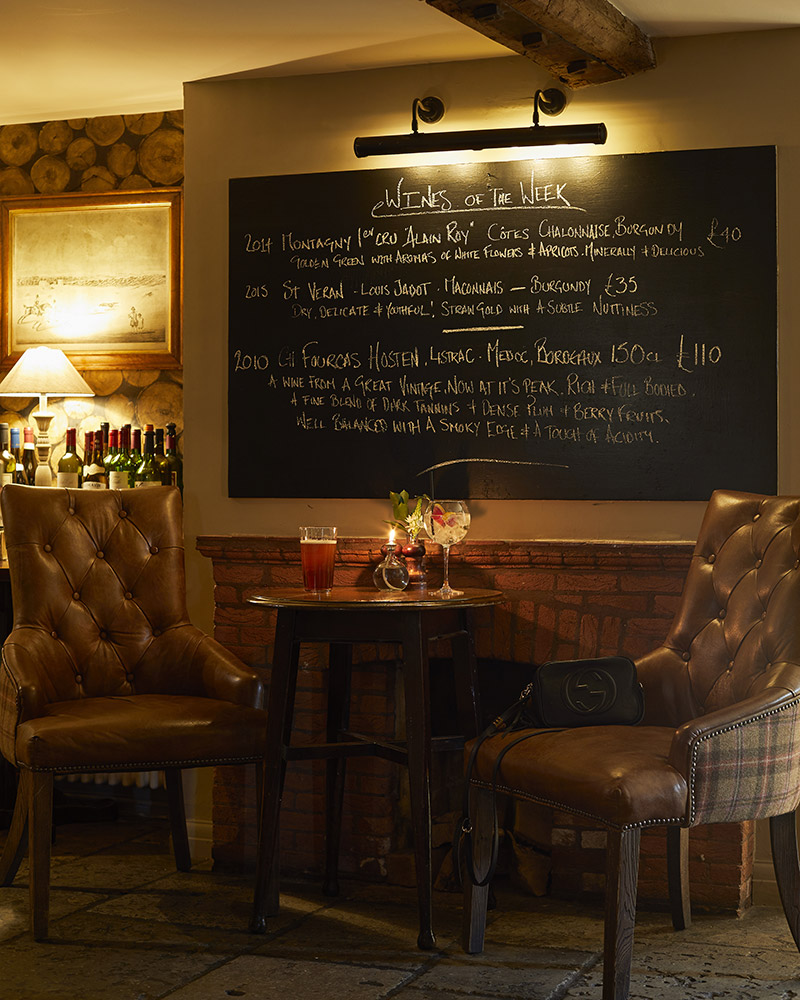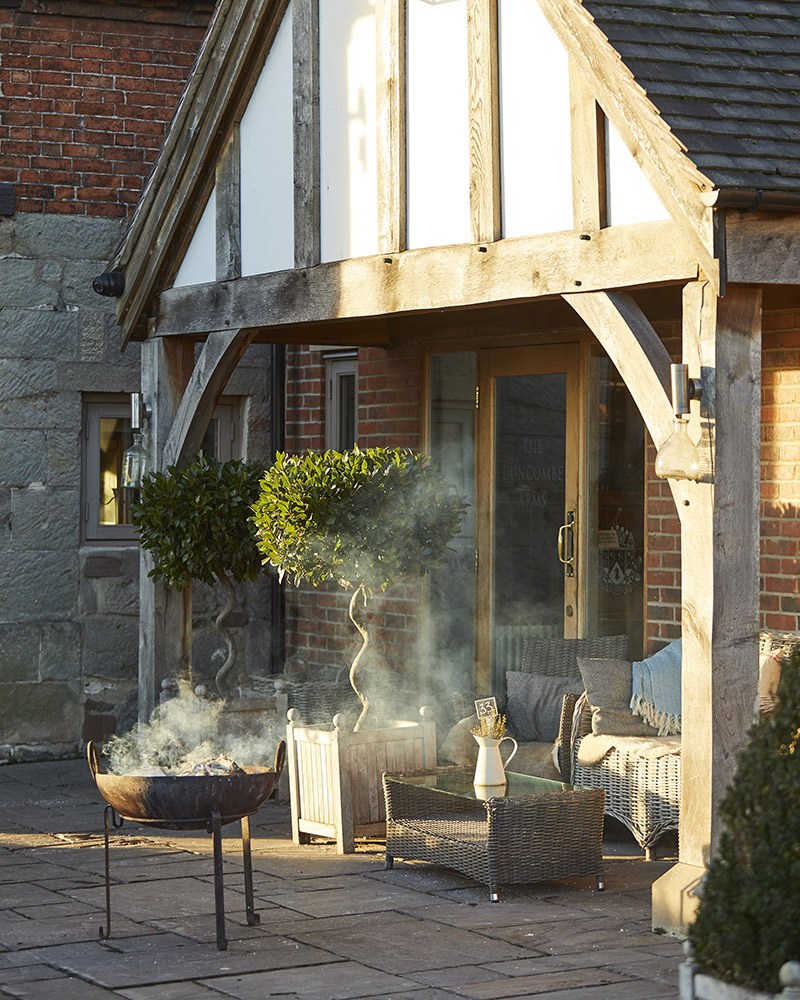 The Surprise Freehouse
Top-notch hospitality runs in the family, and Johnny's son Jack now manages a newly renovated pub with great dining in a tranquil residential street in Chelsea.
'A WELCOME SURPRISE'
'The staff go the extra mile to help you find your perfect tipple... Prepare to meet your new favourite Chelsea local.' Rebecca Cox, Country & TownHouse magazine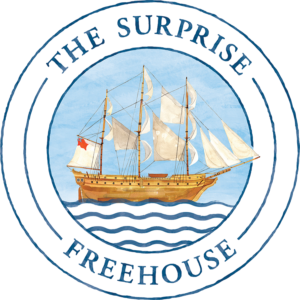 ADDRESS
6 Christchurch Terrace
Chelsea, London
SW3 4AJ